We all know that horses-pulling carriages are a very common thing in cities that attract tourism, New York is one of them. Tourists like these kind of things and is a practical thing because they can see a city at a leisurely pace.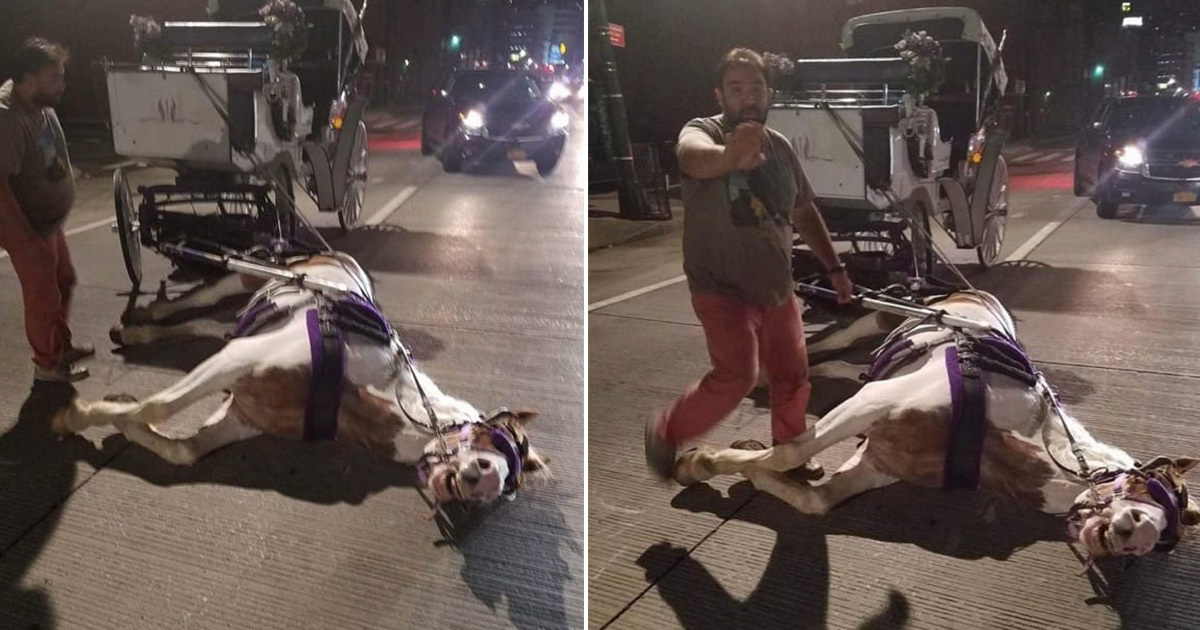 On the other hand, there is the negative side of course. A lot of horses that pull tourists are neglected. On the pictures below is shown a 14-year-old horse, who collapsed on the floor from fatigue after his driver pushed him too hard.
A man named Bogdan Paul Angheluta had just left a bar when he saw the terrible scene. He saw the driver pushing the horse to cross the street before the light turned red.
Unfortunately, the horse could not keep up so he just collapsed on the street. Paul wanted to capture that moment but the carriage driver tried to stop him by holding hands against the camera.
Norman, the horse laid on the road for 20 minutes and was very exhausted to get up again.
The horse could finally get up with the help of the driver and several other bystanders.
This case now is being investigated by the animal welfare organization Nyclass. According to this organization, Norman recovered soon and is doing much better today.
This story shows us the sacrifice that animals do for us. Sometimes we should think of these animals too, wherever we are tourists because it might be so harmful for them.
Let us all be aware for these animals and this kind of our own entertainment that might hurt animals.